THE MISADVENTURES OF ARTIE F. IVES AND FLAM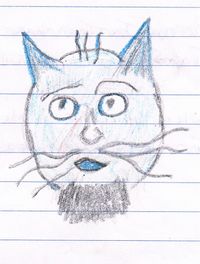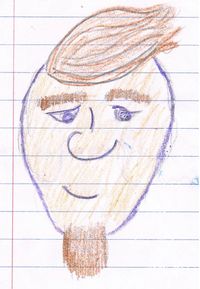 CATCH UP WITH THE GUYS AND THEIR FRIENDS SARA DIDDLE, "DROOLING" KEVIN, UNCLE LUNK, AND COWIG L'ENFANT DOGORSKI!! 
FOLLOW THEIR ANTICS THROUGHOUT VARIOUS DRUM VIDEOS, CARTOONS, AND WHO KNOWS WHERE ELSE...
BACK STORY:
GOOD-NATURED ARTIE F. IVES TEACHES DRUMS OUT OF HIS STUDIO APARTMENT. HIS BEST FRIEND, FLAM HELPS KEEP THINGS IN ORDER (OR DIS-ORDER) IN HIS OWN WAY. HE'S ALWAYS TRYING NEW INSTRUMENTS WITH LIMITED SUCCESS...BUT HE TRIES. SARA DIDDLE IS THE CHEERY, BRASH NEIGHBOR UPSTAIRS. SHE IS NEW IN TOWN AND HAS BECOME A REGULAR IN THE IVES RESIDENCE. "DROOLING" KEVIN IS ARTIE'S LONGEST RUNNING STUDENT. KEVIN GREW UP IN THE ORPHANAGE AND ARTIE WOULD GO OVER AND GIVE HIM FREE LESSONS. NOW KEVIN IS LIKE A SON AND DOES WHAT HE CAN TO BE HELPFUL. FLAM HAS RELATIVES FROM THE MOUNTAINS...UNCLE LUNK AND COWIG L'ENFANT DOGORSKI. THEY ARE LOTS OF FUN, LOTS OF TROUBLE, AND PROBABLY THE MOST AMAZING ZAMFIR AND SITAR DUO THIS SIDE OF VENUS.

TOGETHER, THE DAPPLED BUNCH DO WHAT THEY CAN TO BRING HIGH QUALITY MUSIC EDUCATION TO THE WEBSITE AND TO THE WORLD WIDE WEB. IN THE MIDDLE OF IT ALL THEY NAVIGATE THEIR WAY THROUGH LIFE WITH ONE ESCAPADE AFTER ANOTHER.
STICK AROUND...PICK UP SOME COOL TIPS, HAVE A LAUGH OR TWO...AND ENJOY THE MISADVENTURES OF ARTIE F. IVES AND FLAM!